News
We publish here short informations and fotos about our recent projects.
In our Broshure you can find more informations about us.
A German TV station made a report about metal spinning. Zinc is shown here, but the production would be the same in copper (except for the heating during the spinning itself, one would anneal in between instead). There are unfortunately no English subtitles, but if you have any questions, feel free to contact me.
Divisions
As a long-standing metal spinning and stamping company, we are a competent and reliable partner for clients in the following four main areas:
Planning
We support you from the very first step and plan your individual projects with you personally.
Restoration
We offer first-class solutions for the conservation and restoration of old metal goods.
Production
Thanks to our flexible production facilities, our metal stamping and spinning products remain unique and of the highest quality.
Installation
We always ensure that our products are installed professionally and reliably.
We would love to support you in both the planning and the realisation stages of your project.
Get in touch!
Production

Paten / Communion goblets

in constant production; nickel-plated copper; permanent repair and review service

Australia/Netherlands/North Rhine-Westphalia/North Germany/Berlin-Brandenburg/Hesse- Rhineland-Palatinate-Saarland/Central Germany

Restoration

Weather vane embossed horse

stylised vine; copper sheet 1mm

Total height 1,6m; horse approx. 70cm; own design

Produktion

stylised weathercock

Stainless steel; artistic design

several sheets of stainless steel firmly welded

Restoration

Bay Window Base

Nineteenth-century base piece of bay window; made of zinc sheeting; colour-treated;

Repair / replacement of various parts / stabilisation of the support structure

Installation

Oldenstadt

Disassembly / complete installation using ropes only / construction of support scaffolding (3 m), height: about 30 m

Disassembly of fragments of church spire tip; reconstruction of missing parts,

examination of surface, gilding of sphere; creation of weather vane

the historic fragments are now presented inside the church

Restoration

Schloss Sonnenstein

Reproduction of tower ornament using historic examples; zinc sheeting 1.5 mm

stamped and embossed, stabilised with premium steel, height: approx. 2 m

Installation

Schloss Sonnenstein

Reproduction from photos of the sphere; Total diameter 1,2m;

spinned/pressed/welded; Installation with crane

Production

Garden pavilion

own design; steel construction with visible ribs

covered with copper (1,5mm); total span 7m
About us
Here you'll find a small insight into the history of our long-standing and traditional company, our partners and our dedication to the industry.
We conserve antiquity and forge tradition.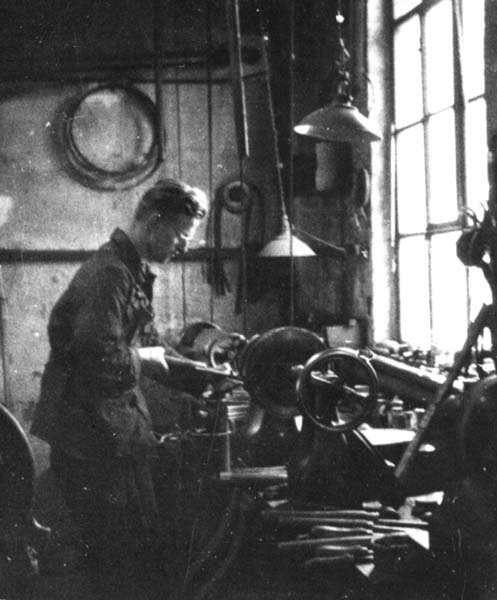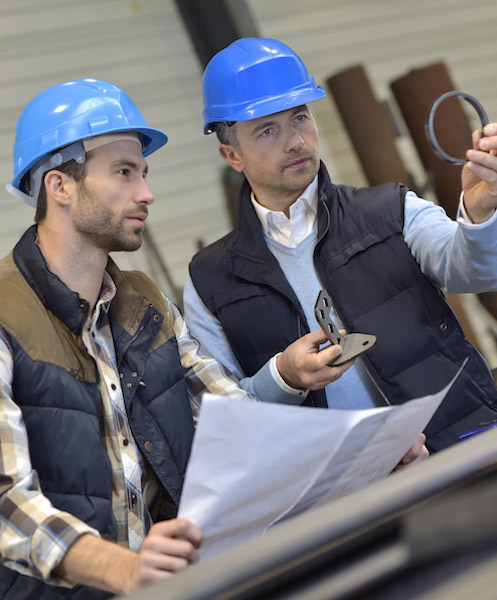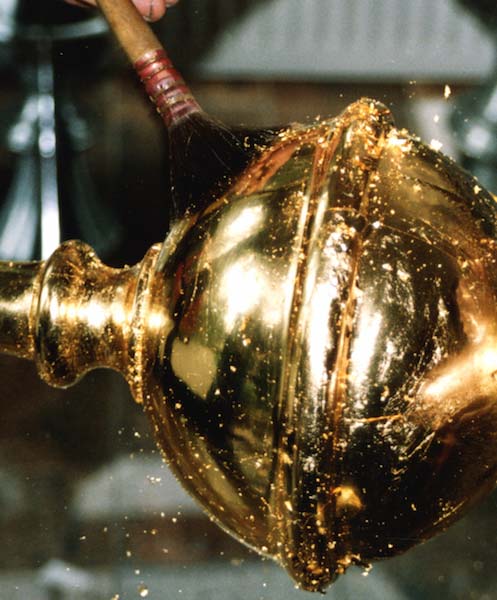 Our Dedication to the Industry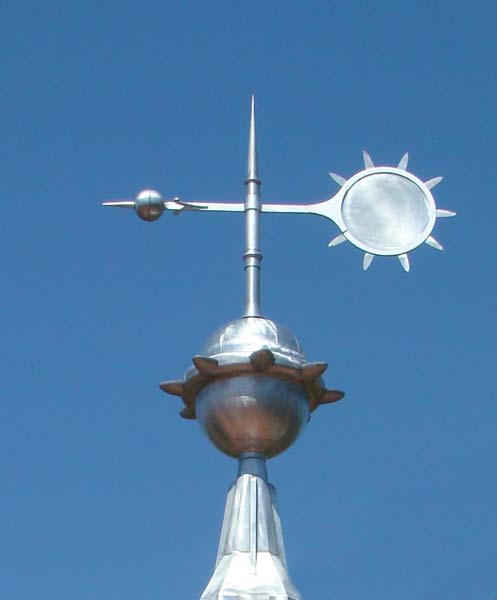 Contact
If you have any questions, do not hesitate to contact us by phone or email.
Our Addresses:
Metalldrückerei Inh. Thomas Müller
Glasig 3
79348 Freiamt
Germany
Tel. +49 (0)7645-9139803
Mobil. +49 (0)176-48603066
Metalldrückerei Inh. Thomas Müller
Torgauer Straße 39
04808 Wurzen
Germany
Mobil. +49 (0)176-48603066